Program
world premiere

LA Phil commission with generous support from the Lenore S. and Bernard A. Greenberg Fund
About this Performance
Gustavo Dudamel calls her "one of the most talented composers in the world" (NPR) and places her music among "the most brilliant I have ever directed." Gabriela Ortiz, this season's Pan-American Music Initiative curator, presents her brand-new ballet score named after Mexico City's 2019 "Glitter Revolution" where women took to the streets to protest sexual violence. Violinist Leticia Moreno, with her "fiery interpretation, exalted lyricism and expressivity" (El País), brings more from the dance hall to Walt Disney Concert Hall for Astor Piazzolla's dramatic and nuevo tango-filled Four Seasons of Buenos Aires.
Los Angeles Master Chorale Roster
This performance is generously supported in part by the Kohl Virtuoso Violin Fund.
See other concerts in this series
Programs, artists, dates, prices, and availability subject to change.
Enhance Your Experience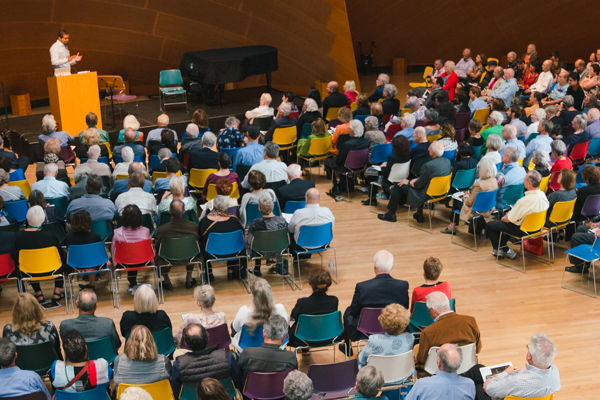 Upbeat Live with Kristi Brown-Montesano
Event starts at 1:00PM
Before the concert, some of the sharpest musical minds around – including members of the LA Phil – guide you through the evening's music, complete with a Q&A session for any lingering questions. This free event is held in BP Hall, accessible after your ticket is scanned.
Learn More