Program
world premiere

LA Phil commission with generous support from the Deborah Borda Women in the Arts Initiative

Silvana Estrada with the LA Phil
About this Performance
The theme of bodies in motion leads this concert, from Roberto Sierra's contemporary rumination on 18th century fandangos to what composer Arturo Márquez calls the "jubilant escape" of the danzón. Between dances, Tania León imagines the physical and metaphorical stride of women's rights pioneer Susan B. Anthony. Gabriela Ortiz reflects on another feminist icon, Chilean folk singer and social activist Violeta Parra told in six pieces. Moving from the past to the future, Mexican musician Silvana Estrada's joins the LA Phil to perform a selection of songs that explore the often-unspoken truths about gender, violence, and other important topics.
See other concerts in this series
Programs, artists, dates, prices, and availability subject to change.
Enhance Your Experience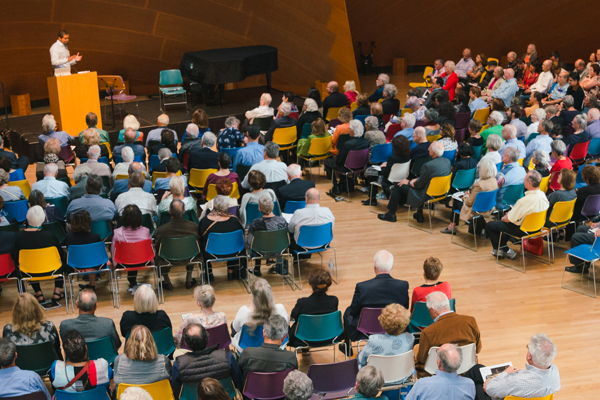 Upbeat Live with Chris Castro
Event starts at 1:00PM
Before the concert, some of the sharpest musical minds around–including members of the LA Phil–guide you through the evening's music, complete with a Q&A session for any lingering questions. This free event is held in BP Hall, accessible after your ticket is scanned.
Learn More