ATLAS
Tue / June 11, 2019 - 8:00PM
MacArthur grant winner Yuval Sharon directs a landmark new production of Meredith Monk's inventive opera, with inventive stage design by Es Devlin.
No Longer Available
About this Performance
Meredith Monk's ATLAS receives a staggeringly ambitious new production by the LA Phil's Artist-Collaborator Yuval Sharon, collaborating with visual artist Es Devlin. This landmark work from one of modern music's most influential composers weaves a tale about a young girl's journey to the four corners of our world and beyond. Sharon's production incorporates visual art, movement, and an innovative use of Walt Disney Concert Hall to cap his three-year residency with the orchestra.
Programs, artists, dates, prices, and availability subject to change.
Enhance Your Experience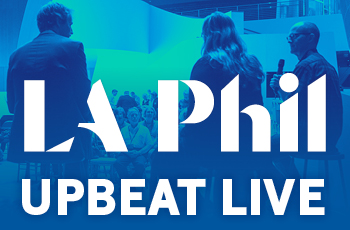 Upbeat Live with Ryan Ebright
Event starts at 7:00PM
Before the concert, some of the sharpest musical minds around – including members of the LA Phil – guide you through the evening's music, complete with a Q&A session for any lingering questions. This free event is held in BP Hall, accessible after your ticket is scanned.
Learn More
Watch & Listen